We Solve Your Weed Issues- Guaranteed!
Weed Control and Lawn Maintenance:
Got weeds? Sutton Weed and Pest Control has licensed professionals who will provide a free estimate! Our products are safe to touch once dry, and involve a 2 part attack approach. Pre emergent is applied at the same time as post emergent- this means we will prevent future weed growth, and kill any existing weeds. Our products are safe for your lawn, and we can even use fertilizer to give your lawn a more healthy, vibrant look.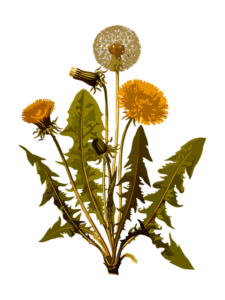 Weed control in the White Mountains is a twice yearly treatment. The more years you have treatment, the better control you will get. At the first application you can expect up to 70% weed control, then the following treatment you can expect up to 90% weed control. When you have weed control twice yearly, you will see even better weed control rates. If after 30 days there is still an issue, we will come and do a retreat for free!
Weeds in the White Mountains grow differently than in the valley. They have thick membranes on them to protect them, but we use a product that will break through that waxy layer. It's important that after we apply the product, it gets watered in by you within 15 days of treatment. The weed products need 1/2″ of water to get the product to the soil where weed roots are, and where new weeds will germinate. Customers who don't water in their weed control have continual issues, whereas customers who do water in the product have the desired levels of control.
What we do:
Have weeds taken over your lawn or yard? We can fix that. We kill existing weeds on your property, no matter the terrain. We service small yards all the way to acres of property, including airports. We also apply a pre-emergent, which stops new weeds from growing. The pre-emergent must be rain or watered in by hand within 15 days after application in order to be most effective. Our products will not kill your trees or bushes (unless you want us to). We can also kill the weeds in your grass without harming the grass itself.
​
For best results your yard should be treated twice a year, every spring and fall.
If you aren't sure what your property needs, give us a call and we can provide a
FREE
quote and explain the long term treatment plan to keep you weed free.
It is our goal to keep our customers 100% satisfied, if you need something, or have questions, let us know! We are happy to help
Sutton Weed and Pest Control also provides rodent, wildlife and pest control services!
NO SIGNUP FEES NO CONTRACT