Your safety is our number one priority! Unlike some companies in the White Mountains, our certified technicians measure and follow the directions listed on the label of our chemicals. The careful mixing and application of chemicals according to the manufacture label is what keeps our clients safe. The EPA regulates chemicals, and the application rates and methods listed by the manufacturer have been tested and studied, and approved by the EPA.
How to Know What's In Your Home
If you wonder what someone has applied to your home, ask to see the invoice. By law, pest control companies in Arizona have to provide you a copy showing what product was applied, in what concentration and where. In Show Low and the surrounding areas, that rule applies as well. There is nothing specific that Navajo or Apache Counties require because the state guidelines are very strict.
Our technicians also wear booties over their shoes when they enter your home to protect your home from dirt, and any chemical residue on their shoes. Technicians also wear personal protective equipment when handling and applying chemicals. We pride ourselves on the safety and proper handling and application of the products used. On each invoice the product, rate and application area are listed.
Pesticide sounds scary but how toxic are they really? It all depends on who is applying the products. For example last year over 300,000 people were killed by pesticides, but most of those were suicides. Many other deaths were home owners self treating their own homes and not following ALL directions. Now what does toxic mean?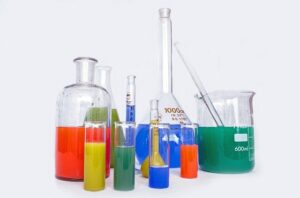 Toxicity
Toxic basically means something is a poison and will kill you. But did you know, nearly everything could kill you. To give you some perspective, salt, sun, caffeine and even too much water is toxic. I'll list some things more toxic than the dreaded herbicide, Roundup: Aspirin, caffeine, nicotine, vitamin D3 and salt. Nicotine is 1,600 times more toxic than Roundup. Roundup is 5 billion times less toxic than botox.
The danger comes from misapplication of pesticides. When someone sees a bug they often drench their home in pesticides. They often mix products too strong which is dangerous for their family and may not even be more effective at killing bugs. This is just one reason it is important to hire a trained, licensed professional. At Sutton Weed and Pest Control your safety is our biggest priority. If you have and questions please call our office at 928-369-6415
If you suspect someone in your family has ingested chemicals, call Poison Control Right Away 1-800-222-1222